copy of Prime Soda Tap UV - undercounter water dispenser
Specyfikacja
Three types of filtered water – cold, cold –sparkling, hot
Undercounter installation – most ergonomic, comfortable and elegant
Touch panel control
LED lighting (water dispensing area, buttons)
Built in leak sensor with anti-flood valve
Built in UV lamp
Option to change cold water temperature (5-12 C)
Option to turn off the heating and cooling function and get water at ambient temperature
High capacity internal water filtration system – 4000 liters
Possibility of using CO2 cylinders with a high capacity of 5 liters (1000 liters of sparkling water from cylinder)
"Certified product" – polish hygiene certificate (for dispensers and filtration system)
local_shipping Kurier Kurier DHL - paleta ZA DARMO
access_time Czas realizacji Within 1 working day
Chcę kupić
Chcę wynająć
local_shipping DARMOWA DOSTAWA
build DARMOWY MONTAŻ
compare_arrows WYMIANA FILTRÓW
playlist_add_check SANITYZACJA
battery_full WYMIANA BUTLI CO2
Wynajmij
Oferta hurtowa
loyalty ATRAKCYJNE RABATY
local_shipping BŁYSKAWICZNA WYSYŁKA
repeat USŁUGA DROPSHIPPING
security GWARANCJA JAKOŚCI
transform LEASING OPERACYJNY
Oferta hurtowa
Order by phone: 601 56 59 57
Description
PRIME SODA TAP UV - SPARKLING WATER FAUCET WITH A UV LAMP
Stylish design combined with functionality (three types of filtered water and full antibacterial protection) in a modern edition (touch tap).
It provides filtered drinking water in three types: chilled still, chilled sparkling, hot water. Undercounter model with a separate tap ensuring the highest ergonomics in installations.
The latest model equipped with a UV lamp guarantees serving the water of the highest quality, free from bacteria and other pathogens.
New for 202.
Unique on the market, undercounter soda dispenser which serve filtred drinking water in three types:
1. Filtered still water (5-12°C temp.),
2. Filtered SODA water (5-12°C temp.),
3. Filtered hot water (~90°C temp.).
The highest efficiency of sparkling water (up to 1000 liters on one CO2 cylinder) thanks to the possibility of installation inside a large 5 liter CO2 cylinder.
.
PRODUCT FEATURES:

✓ Unique design – the only UNDERCOUNTER water purifier on the market giving up to 3 types of water, inluding hot water at a temperature ~ 90C.
✓ Ergonomics and the highest aesthetics of assembly – undercounter dispenser – ensures the highest ergonomics and saves space on the countertop. Base and equipment installed under the countertop.
✓ Sophisticated design – modern and aesthetic design
✓ Product in the Professional line – perfect for home, office or restaurant.
✓ Compact unit sizes installed under the counter – height 38 cm, depth 36 cm, wide 26 cm. – it will easily fit under the sink.
✓ Hot water protection – before turning it on accidentally
✓ Anti – flood protection – has a built in leak detector that cuts off the water supply and signals the problem to the user.
✓ An effective carbonization system for carbonated water – real sparkling water given continuosly. The dispenser gives sparkling water under constant pressure with an even outflow.It has the ability to set the level of carbon dioxide water saturation.
✓ Comfortable service – touch panel with LED backlight simplifies the use of the tap.
✓ Certified and safe materials – dispensers and the filtration systems have hygenic certificates of the National Institute of Hygiene and title "Certified Product". The product and the materials used in during contact with water are safe for both people and the environment. The systems also meet RoHS - European Union directives on material safety.
.
MULTIFUNCTIONAL SODA TAP:
✓ Made of stainless steel – ensures durability and resistance to mechanical damage.
✓Optimal height – the tap ended high above the counter gives the possibility of substitution of higher dishes.
✓ Touch panel with 3 buttons for each of the types served water – comfortable water intake at the touch of a buton.
TAP DIMENSIONS:
Total height from the base : 41,4 cm
Base diameter: 42 mm
Mounting hole: 28 mm
Faucet range: 20 cm (from the center of the mounting hole)
Height of the spout from the countertop: 26 cm
Assembly conditions:
- minimum worktop thickness: 20 mm
- maximum worktop thickness: 47 mm
- length of communication cord: 90 cm (base installation - directly under faucet).
.
SPARKLING WATER
This cooler serve chilled, sparkling water in the range of 5 to 12 degrees Celsius. Dispenser serves water continuosly, as long as the sparkling buton is on. Thanks to the precarbonization system, the holds in the tank 1,5 liters of carbonated water prepared for use.
The purifier produces water medium saturated with CO2 (dosing up to 4 g CO2 / liter of water). The water saturation level can be adjusted by turning the crank on the reducer. High efficiency up to 1000 liters of sparkling water from one CO2 cylinder, when using 5 liter cylinders (CO2 sets available separately).
.
CERTIFIED AND SAFE MATERIALS
Prime line dispensers and the filtration systems used in them have hygenic certificates of the National Institute of Hygiene and title "Certified Product".
The certificate issued by the National Institute of Public Health certifies that the product and the materials used in during contact with water are safe for both people and the environment.
The systems also meet European Union directives on material safety RoHS.
Prime water dispensers are safe to use devices enabling direct consumption of tap water, thanks to the installed filtration system.
AQUAPHOR CRYSTAL SOLO FILTER FEATURES
✓ Two stage filtration - (active carbon, mechanical filtration with granularity of 0.8 microns) based on active carbon with patented Aqualen technology.
✓ Silver Ion technology - due to the use of silver ions in the filter bed, the filters ensure stability and bacteriological purity of water.
✓ Water mineralization - the system does not deprive mineral from water. The bio minerals contained in the water effectively suplement the daily diet with valuable magnesium and calcium compounds.
✓ Low operating cost - high efficiency cartridges (up to 4000 liters) extend the period from exchange to exchange up to 6-12 months. Cartridge price for exchange: 15EUR. Possibility to use other types of Aquaphor cartridges.
✓ Simple replacement of entire cartridges - user friendly and without additional costs for filter maintaining company.
✓ Certificates and material safety - German TUV certificate, Poland hygienic certificate (see certificate).
Efficiency of pollution removal: Chlorine 100%, heavy metals (lead, cadmium, manganese): 90%, phenol: 98%, petroleum products: 99%, pesticides: 97%.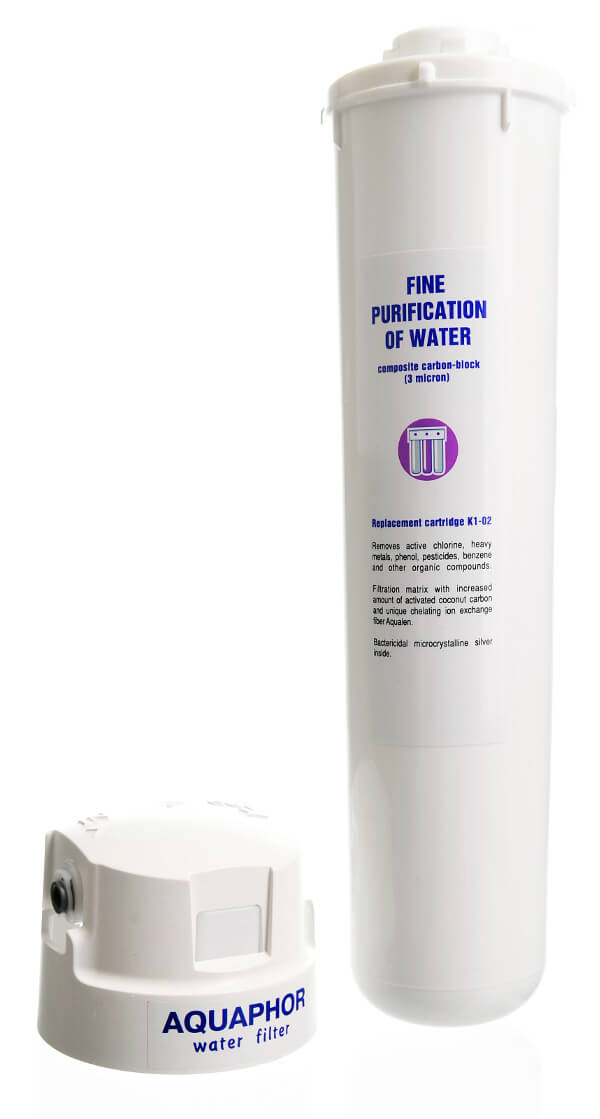 .
DISPENSER SET INCLUDING:
✓ Prime Soda Tap - version with cold/hot/soda water – 1 piece.
✓ Aquaphor Crystal Solo filtration system installed outside (head and filter cartridge) – 1 piece.
✓ Connections / T-piece watewr valve for powering the dispenser with cold water (thread size ½") – 1 piece.
✓ Water and CO2 connection line (tubing 1/4")– length 5 meters.
✓ Polish assembly and operating instructions.
Product Details
Data sheet
Weight [kgs]

23

Product dimensions [cm]

23 (W) x 38 (H.) x 36 (D)

Faucet dimensions [cm]

20 (W) x 41 (H)

Power consumption (hot/cold) W

100/800

Hot water tank capacity [litres]:

1,1

Soda water tank capacity [litres]:

1,5

Touch pannel

Yes

Anti flood protection

Yes

Types of produced water:

cold / hot / carbonated

Heating OFF button

Tak

Cooling OFF switch

Yes

Cold water temp. adjustment

Tak, w zakresie 5-12°C

Noise:

28 dB (A) - okresowo, tylko w trakcie chłodzenia i pracy agregatu

Cooling system type:

Agregat z czynnikiem R134a, chłodzenie pasywne (bez wspomagania wentylatorem).